Custom Module Coding For Control Systems
We have the ability to take your system as custom as you'd like, from a basic control interface to full system integration.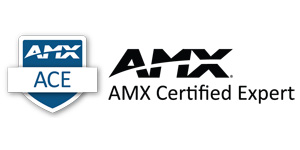 AMX Control Systems
AMX is part of the HARMAN Professional Division, and the leading brand for the business, education, and government markets for the company. As such, AMX is dedicated to integrating AV solutions for an IT World. AMX solves the complexity of managing technology with reliable, consistent and scalable systems comprising control and automation, system-wide switching and AV signal distribution, digital signage and technology management. AMX systems are deployed worldwide in conference rooms, homes, classrooms, network operation/command centers, hotels, entertainment venues and broadcast facilities, among others.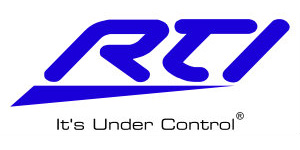 RTI Technologies Inc.
Remote Technologies Incorporated (RTI) is a leading control systems manufacturer offering innovative, sophisticated, and user-friendly devices for professionally installed electronic systems. The company's wide array of award-winning handheld and in-wall universal controllers, central processors, audio distribution systems, and accessories are marketed exclusively through a worldwide network of professional integrators. For complete control and monitoring over electronic systems from virtually anywhere in the world, the power of RTI is available on iPhone®, iPod touch®, iPad®, and Android™ devices through the company's RTiPanel application, just as the award-winning RTI Virtual Panel program offers access and control via any PC running Microsoft® Windows®. All RTI solutions are programmed through the company's world-renowned Integration Designer® software, easily allowing dealers to provide a completely customizable user interface for intuitive command over the entire electronics system.
Interlogix
Interlogix residential and commercial security systems meet the needs of today's clients, with technology that is both intuitive and perfectly in sync with busy routines. Our customized, scalable solutions include wired and wireless function, remote access control and systems that integrate easily with HVAC, lighting and more.
Vantage Controls
As a part of Legrand, a global leader in electrical and electronic systems and one of Forbes magazine's Top 100 Most Innovative Companies, Vantage has developed control and automation solutions specifically tailored toward luxury spaces for over 25 years.
Lutron
Your home and your workplace should be designed to complement your needs. As your needs change throughout the day, your lighting should adapt as well; bright to read a book, but dim for computer use. Whether you are at home or at work, Lutron solutions provide convenient access to light control, creating a comfortable atmosphere to support your activities throughout the day.